Wine Marketing Trends & Innovations
Subscribe to the ThinkND podcast on Apple, Spotify, or Google.
Featured Speakers:
Andrew Waterhouse '77, Director of the Robert Mondavi Institute for Wine & Food Science at UC-Davis
Joe Sweeney, Academic Director of the MBA Programs; Assistant Teaching Professor Management & Organization at the University of Notre Dame
David R. Duncan '88, Proprietor/Chairman & CEO of Silver Oak and Twomey Cellars
The fourth virtual event in the series Wine: Behind the Curtain shifts from the scientific production of wine to the business side of commercially producing, marketing, and selling quality wine. This event was moderated by Joe Sweeney '06, '12 MBA, an Assistant Teaching Professor in the Management & Organization Department at the University of Notre Dame. Sweeney was joined by Andrew Waterhouse '77, the Director of the Robert Mondavi Institute for Wine & Food Science at UC Davis and Co-Editor in Chief of the Journal of the Science of Food and Agriculture and David Duncan '88, family-owner of Silver Oak and Twomey Cellars. This discussion began with conversations about marketing, sustainability, and multi-brand vineyards. The session concluded with an opportunity for the speakers to answer some questions from viewers.
Sweeney jumped into the conversation by asking Duncan to contrast wine marketing from other forms of product marketing like that of toothpaste and cereal. Duncan explained that while wine is a product to be consumed, it is also contextualized by the moment in which it is enjoyed. Duncan also discussed the different channels wine might be sold through — in a grocery store, at a restaurant, or at the vineyard itself — and clarified that in buying a bottle of wine through one of these distributors, one engages  in a different experience and has unique expectations for the beverage.
Duncan also explained the brand image of vineyards, wine companies, and the wines themselves. For Duncan's winery Silver Oak, he used the word "humility" to convey their mindset of constant improvement, from the wine itself to the consumers they sell to. Sweeney also elaborated on  the issue of sustainability and environmental impacts, for Silver Oak and the industry at-large. Conservation and sustainability is important in winemaking beyond consumers' expectations that brands are eco-friendly; for vineyards that rely on the land to produce delicious grapes to turn into wine, the earth is an essential resource and thus prioritized as both a marketing tool to attract potential buyers and as an operational focus to help ensure future success. Waterhouse and Duncan also mentioned ways individual players in the industry can adjust their production to better serve the environment. For example, Duncan's winery switched their labels and shipping processes to reduce Silver Oak's carbon footprint.
Sweeney also posed a new consideration for winemakers in response to consumers' growing interest in internal operations and the well-being of a brand's workforce. Employees that are well-respected and valued by their bosses (or the company as a whole) put in better work and make the brand more appealing to customers. 
Duncan also explained the brand marketing strategy for his two wine brands, clarifying why there is a distinction between Silver Oak and Twomey Cellars. While Silver Oak is an established winery producing quality wines (often Cabernet Sauvignon), Twomey is an "exploration of other varietals" that has ranged from Merlot and Zinfandel to Pinot Noir and Sauvignon Blanc.
The speakers also discussed wine ratings, both industry ratings and populus consumer reviews. Duncan prefers reviews from consumers because they are more genuine, varied, and have little influence from industry moguls; reviews from Yelp and other social review platforms also allow for the evolution of wines, tastes, and widespread consumption. Tangentially to that, the speakers also considered how wine consumption is shifting to favor casual sobriety and higher quality wines (instead of drinking poor beverages more often). Duncan tries to appeal to these preferences by making the wine-tasting experience and consumption in general more approachable. Wine descriptors and building muscle memory to recognize common wine flavors also plays a role in each wine drinker's journey with wine and the construction of their palette.
The conversation concluded with mentions of the speakers' favorite wines, wine publications, and advice to guide viewers in their wine journey. 
---
Creating an experience around wine adds another dimension to the wine's value proposition, beyond just the flavor and quality of the wine. This is what sets wine marketing apart from other types of product marketing. (16:37)

Each winery, or even label of wine, has a certain brand image with qualities, values, and promises the brand is trying to meet and convey to consumers. (19:50)

Sustainability is becoming more important to consumers, and wineries that can demonstrate their commitment to sustainability are likely to be more successful. (21:46)

Storytelling is key to building a brand in the wine industry. By sharing the history and values of the winery, as well as the stories behind individual wines, winemakers can create an emotional connection with consumers. (33:26)

Wine ratings can be too traditional and slow to adapt to modern trends and consumer patterns; however, consumer reviews can provide more information from typical wine consumers and help introduce consumers to new types and brands of wine. (37:13)
---
"A bottle of wine, especially a bottle of fine wine, generally is consumed at a time that you're celebrating something– you're remembering someone, you're in an activity, you're out to dinner with friends or at a business dinner. And so we like to think about the wines being made for the moment. That's very different than a use product." (David Duncan, 16:45)

"We have a saying at the winery: "We have yet to make our best bottle of wine." And we are always seeking to improve… We have yet to make our best bottle of wine from a wine making standpoint, but we also think about our customer experience, our packaging, our sustainability footprint." (David Duncan, 20:50)

"As I came in [to Silver Oak], I really wanted to foster our culture and be very conscious about it, be very open about it, and talk about it. And it's something today that we work very hard on, our management team, but really, spreading out to all of our employees to think about who we want to be, how we want to act." (David Duncan, 32:20)

"Part of the drinking less trend is also drinking better… Most people are not drinking our wine to affect their mental status; they're drinking the wine because it's enjoyable, and it goes with food, and that's very much the way that we think about it." (David Duncan, 39:18)

"Don't let the moment define the wine, let the wine define the moment." (David Duncan, 58:05)
---
---
Related Content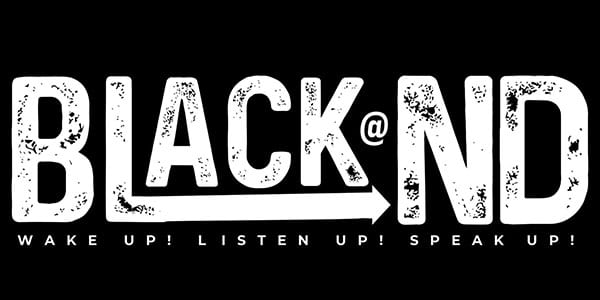 Health and Society
In this week's episode, Isaiah and Tykiera have a conversation about some of the aspects and techniques of Black parenting that need to be addressed and corrected following...
watch video
Health and Society
The first 1,000 days of a child's life are a time of tremendous potential and enormous vulnerability. How well or how poorly mothers and children are nourished and cared for...
View Event
Health and Society
The first 1,000 days of a child's life are a time of tremendous potential and enormous vulnerability. How well or how poorly mothers and children are nourished and cared for...
View Event