Praying into the Sacred Heart of Jesus with Fr. Joe Laramie
Leonard DeLorenzo for Church Life Today welcomes Fr. Joe Laramie to talk about the relationship of the devotion to the Sacred Heart of Jesus to Ignatian spirituality, and even his own book, "Abide in the Heart of Christ". Fr. Joe serves as the national director of the Pope's worldwide prayer network.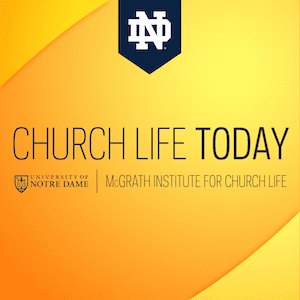 About the Podcast:
Hosted by Dr. Lenny DeLorenzo, Ph.D., of the McGrath Institute for Church Life at the University of Notre Dame, Church Life Today features conversations with pastoral leaders and scholars from around the country and covers issues that matter most to Church life today.
Learn More